Liner Notes for "I'm With the Band" (1993)
(Use your browser's "Back" button to return)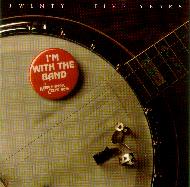 Released as MSCD 1001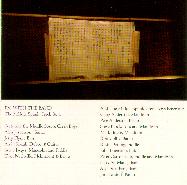 I'M WITH THE BAND
The Middle Spunk Creek Boys

Featuring the Middle Spunk Creek Boys:
Alan Jesperson">
Liner Notes for "I'm With the Band" (1993)
(Use your browser's "Back" button to return)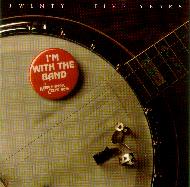 Released as MSCD 1001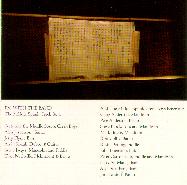 I'M WITH THE BAND
The Middle Spunk Creek Boys

Featuring the Middle Spunk Creek Boys:
Alan Jesperson, Guitar
Jerry Flynn, Bass
Andy Kozak, Dobro ® Guitar
Bruce Jaeger, Mandolin and Fiddle
Tom Nechville, Helimount ® Banjo
And The Middle Spunk Creek Boys Emeritus:
Craig Anderson, Mandolin
Pete Anderson, Banjo
Steve Block, Bass and Mandolin
Mark Briere, Mandolin
Ron Colby, Banjo
Rudy Darling, Fiddle
John Niemann, Fiddle
Peter Ostroushko, Fiddle and Mandolin
Barry St. Mane, Banjo
Alan Struthers, Banjo
Jim Tordoff, Banjo
The Middle Spunk Creek Boys got a spot on the Scholar Coffeehouse calendar by performing at an open stage in 1968. This aggressively casual band formed when Ron Colby posted a notice looking for musicians interested in Bluegrass at a music shop in "Dinkytown" near the University of Minnesota. Craig Anderson, Alan Jesperson and Ron met and threw three instruments into the air: guitar, mandolin and, yes, banjo: all fell into waiting and eager hands. Fiddling Rudy Darling saw the same notice a few months later and signed on.
Ron had chosen the name after noticing a small but unassuming tributary to the Spunk Lake chain in central Minnesota. Hence, the Middle Spunk Creek Boys were born. Appropriately, an Interstate 94 wayside rest stop commemorates this spot.
The years and many band members have come and gone, but the band plays on....
Produced by Kevin Barnes for MidSpunkCo
Engineered by Evan Olcott
Recorded and mixed at Entercor (Minneapolis MN)
Photography by Nick Felice Photographer


Thanks to:
The Scholar Coffeehouse
Dulono's
John Bellville (we missed you!)
Our wives and families for the support, understanding and general up-with putting.
All the musicians who have sat in with us over the years.
Also the MidSpunkCo Board of Directors:
Scott Benson
Larry and Verdell Blokzyl
Annie Crothers
Bill and Rosie Everett
Ted and Noreen Flynn
Carolyn Jesperson
Andy Kozak
1 Hello 005
Craig Anderson
Scholar Coffeehouse, 1970
2 Coal Tattoo 2:35
(Billy Ed Wheeler) Quartet Music BMI/Butterfield Music ASCAP
Alan Jesperson: Guitar, lead vocal
Bruce Jaeger: Mandolin. tenor
Jerry Flynn: Bass, baritone
Tom Nechville: Banjo
Andy Kozak: Dobro ®
3 Yankee Lady 4:16
(Jesse Winchester) Front Porch Music/Hot Kitchen MusicASCAP
Alan Struthers: Banjo, lead vocal
Rudy Darling: fiddle, tenor
Alan Jesperson: Guitar. baritone
Peter Ostroushko: Mandolin
Jerry Flynn: Bass
4 Night Rider's Lament 4:02
(Michael Button) Groper Music BMI
Tom Nechville: Banjo, lead vocal
Alan Jesperson Guitar, tenor
Jerry Flynn: Bass, baritone
Bruce Jaeger Fiddle
Andy Kozak: Dobro
5 Down South in New Orleans 2:52
(Jack Anglin, Johnny Wright, Jim Anglin) Unichapell BMI
Andy Kozak: Dobro, lead vocal, tenor on chorus
Alan Jesperson: Guitar, lead on chorus
Jerry Flynn: Bass, baritone on chorus
Bruce Jaeger Fiddle, bass vocal on chorus
Tom Nechville: Banjo
6 June Apple 3:50
(Traditional)
Jim Tordoff: Banjo (intro/first break, last break)
Barry St. Mane: Banjo (last break: lead on A part,harmony on B part)
Peter Ostroushko: fiddle (first break, lead on double fiddle)
Rudy Darling fiddle (harmony on double fiddle)
Mark Briere: mandolin (first break)
Bruce Jaeger mandolin (second break)
Alan Jesperson: guitar
Jerry Flynn: Bass
7 Summer Wages 4:18
(Ian Tyson) Whitmark & Sons ASCAP
Jerry Flynn: Bass, lead vocal
Andy Kozak: Dobro, tenor
Alan Jesperson: Guitar. baritone
Tom Nechville: Banjo
Bruce Jaeger: Mandolin
8 No Place for Heartaches 2:34
(©Jamie Peterson)
Tom Nechville: Banjo, lead vocal
Bruce Jaeger: Mandolin. tenor
Alan Jesperson: Guitar, baritone
Jerry Flynn: Bass
Andy Kozak: Dobro
9 There is a Time 2:50
(Rodney Dillard, Mitch Jayne) Lansdowne/Winston MusicASCAP
Bruce Jaeger: Mandolin, lead vocal
Alan Jesperson: Guitar, tenor
Tom Nechville: Banjo, high baritone
Jerry Flynn: Bass
Andy Kozak: Dobro
10 Rocky Road Blues 3:40
(Jimmie Rodgers) Peer International BMI
Rudy Darling: Fiddle, lead vocal
Alan Struthers: 1st Banjo
Jim Tordoff 2nd Banjo
Steve Block: Bass
Alan Jesperson: Guitar
Mark Briere: Mandolin
11 Waves of Sorrow 2:10
(Jake Landers, Vassar Clements) Jaymore Music BMI
John Niemann: Fiddle, lead vocal
Pete Anderson: Banjo, tenor
Mark Briere: Mandolin
Alan Jesperson: Guitar
Jerry Flynn: Bass
12 Pick Me Up (On Your Way Down) 2:30
(Harlan Howard) Pamper Music BMI
Jerry Flynn: Bass, lead vocal
Andy Kozak: Dobro, tenor
Alan Jesperson: Guitar
Bruce Jaeger: Mandolin
Tom Nechville: Banjo
13 Virginia Waltz 2:19
(Jim McReynolds, Jesse McRevnolds) Central Songs BMI
John Niemann: Fiddles, lead vocal
Pete Anderson: Banjo, tenor
Mark Briere: Mandolin
Alan Jesperson: Guitar
Jerry Flynn: Bass
14 Gray Eagle 3:23
(Traditional)
Barry St. Mane: Banjo
John Niemann: Fiddle
Bruce Jaeger: Mandolin
Alan Jesperson: Guitar
Andy Kozak: Dobro
Jerry Flynn: Bass
15 The Silver Ghost 3:15
(Sterling Whipple) Tree Publications BMI
Alan Jesperson: Guitar, lead vocal
Bruce Jaeger Mandolin, tenor
Andy Kozak: Dobro, high baritone
Tom Nechville: Banjo
Jerry Flynn: Bass
16 Roseville Fair 3:10
(Bill Staines) Mineral River BMI
Alan Jesperson: Guitar, lead voca
lAndy Kozak: Dobro, tenor
Jerry Flynn: Bass, baritone
Tom Nechville: Banjo
Bruce Jaeger: Mandolin
17 Amelia Earhart's Last Flight 3:55
(Dave McEnery) Stasny Music
Steve Block: Mandolin, lead vocal
Rudy Darling: Fiddle, tenor
Alan Struthers: Banjo, high baritone
Alan Jesperson: Guitar
Jerry Flynn: Bass
13 California Cottonfields 3:40
(Dallas Frazier, E. Montgomery) Blue Crest Music/Glad Music
Alan Jesperson: Guitar, lead vocal
Andy Kozak: Dobro, tenor
Jerry Flynn: Bass, baritone
Bruce Jaeger: Mandolin
Tom Nechville: Banjo
19 Introduction 0:32
Craig Anderson
Scholar Coffeehouse, 1970
20 Live and Let Live 2:40
(Bill Monroe) Unichapell BMI
Ron Colby: Banjo, lead vocal, tenor on chorus
Alan Jesperson: Guitar, lead vocal on chorus
Rudy Darling Fiddle, baritone
Bruce Jaeger: Mandolin
Steve Block: Bass
21 Stay A Little Longer 0:10
(Bob Wills & Tommy Duncan; additional words by CraigAnderson)
Peer International BMI
Scholar Coffeehouse, 1970
Craig Anderson: Mandolin, vocal
Alan Jesperson: Guitar, vocal
Ron Colby: Banjo
Rudy Darling: Fiddle, vocal
Produced by Kevin Barnes for MidSpunkCo
Engineered by Evan Olcott
Recorded and mixed at Entercor (Minneapolis MN)
Photography by Nick Felice Photographer

Dedicated to Anne Manty